T. and I are selling some things on Craigslist and possibly to some shops locally. I thought I'd post some pictures. It was really fun setting the table and getting the pictures of the china and silver. I had fun anyway.. lol
Tee just said "You are such a girl!" cuz I got all excited about the pretty table setting.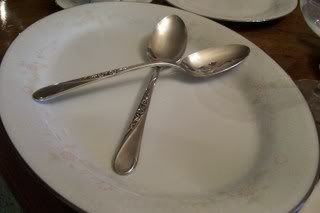 This is the Noritake Temptation Pattern China and a few pieces of the Silver. It's Rogers & Son. I am still researching but this picture turned out so pretty!!
This is the whole table set with the Noritake China and Silver. I like the delicate pattern of this china but I like the other better.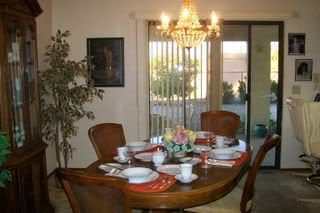 And a place setting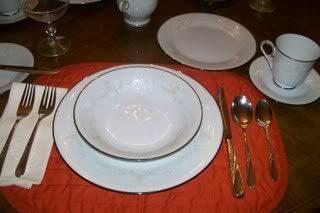 And this is the table set with the other china. It's Pope Gosser Futura. Wheatland.. I love this pattern! I wouldn't be too terribly upset if we didn't sell it. I loved this table..
This is a place setting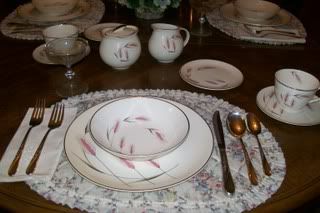 And a close up.. Gorgeous!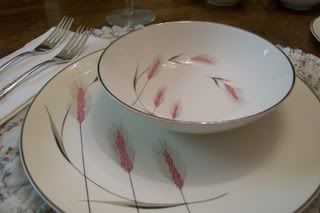 Can't wait to post all of these for sale. And I can't wait to get pictures of all the other cool things we have to sell!
Have a good night all :)
Come find me at Journalspace
http://greeneyes67.journalspace.com/